List of Regions and Networks
Networks within the Network
The AITA/IATA global network developed alliances based on geographic and/or cultural grounds. These alliances are functioning in or alongside AITA/IATA. Each of them functions in their own particular way.

Some are an integral part of the organisation within AITA/IATA's legal frame and under the AITA/IATA Constitution. They are called Regions.

Others exist as fully independent non-profit organisations with sometimes strong links to AITA/IATA. They are called Networks.

They all contribute in their own specific way to the functioning of our world organisation.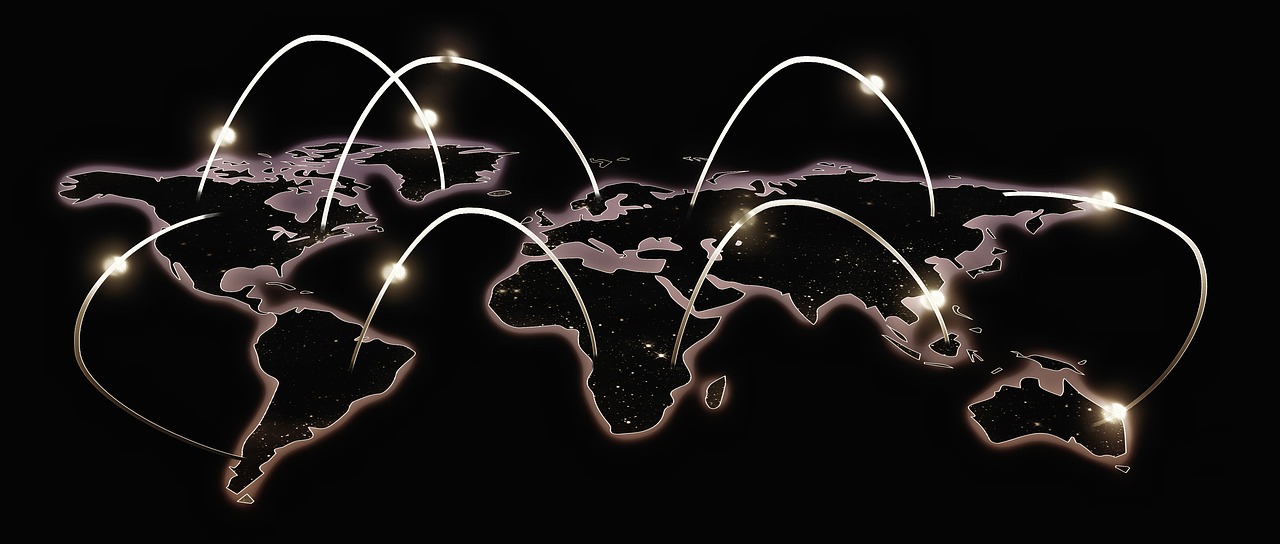 Members from some the following African countries are creating an alliance that gathers the sub-Sahara African organisations.

AITA/IATA Members and Associates come from:

Benin, Central African Republic, Uganda, Zimbabwe.
ARC Region - ASIAN REGIONAL CENTRE
ARC Members are the National Centres and Associates from:
Australia, Bangladesh, India, Indonesia, Japan, Korea (Republic of), Malaysia, Nepal, Singapore.
CARA Region - CARIBBEAN AND CENTRAL AMERICAN REGIONAL ALLIANCE
AITA/AITA asbl Council agreed in March 2016 to merge the CARA and CEARA Regions.
CARA Members are the AITA/IATA Members and Associates from:
Cuba and Mexico.
Regional Contact: Casas de Cultura Cuba
President: Diango Gonzalez Guerra
Cuban AITA/IATA National Centre 8 No. 469 e/n 21 y 19 Plaza Ciudad, Havana Cuba
Telephone: +53 783 209 493
Fax: +53 551 097 66
Email: aitacuba@cncc.cult.cu
International theatre co-operation is a kind of paradox: we participate in festivals, workshops and other international events because we are looking for difference, but what we find is the awareness that we are all equal: that we are equal in sincerity, in our desire to discover new worlds through the theatre, that every one of us are looking for what is best in each one of us and we present it to the rest of the world. And by that we can make it just a little more beautiful.
We find out that we are all equal in this, albeit each in a completely unique way.
With theatre we create a better world. And the knowing that you are not alone in this, that it is happening all over the world, it makes you even more confident and convinced that taking this hard but beautiful path was the best decision in your life.
CEC is the largest European region of AITA/AITA asbl stretching from Ireland in the west to the Ural Mountains of Russia in the east and as far south as Israel. Working languages are English and German.
CEC Members are the AITA/IATA Members and Associates from:
Armenia, Austria, Belarus, Bulgaria, Czech Republic, Flanders (SGT), Georgia, Germany, Great Britain (SGT), Greece, Hungary, Ireland, Israel, Netherlands, North Macedonia, Poland, Qatar, Romania, Russian Federation, Slovakia, Slovenia, South Tyrol (SGT), Switzerland (German speaking).
The CEC Mission is to assist members in all aspects of amateur theatre.
A new steering group has been formed after the General Assembly in Monaco in August 2021.
Contact Information:
Jan Pirnat – JSKD
Public Fund for Cultural Activities Slovenia
Email : jan.pirnat@jskd.si
Joke Quaghebeur – OPENDOEK
Association for Amateur Theater in Flanders and Brussels
Belgium
Email: joke.quaghebeur@opendoek.be
Stephan Schnell – BDAT
Bund Deutscher Amateurtheater
Germany
Email: schnell@bdat.info
Darina Startseva – BDAT
Bund Deutscher Amateurtheater
Germany
Email: startseva@bdat.info​
CIFTA Network - CONSEIL INTERNATIONAL DES FEDERATIONS DE THEATRE AMATEUR DE CULTURE LATINE
CIFTA is a network in AITA/IATA and registered as an independent non-profit organisation in France. CIFTA has members in Algeria, Belgium (French region), Canada (Quebec), France, Italy, Monaco, Morocco, Spain, Switzerland (French and Italian speaking regions), Tunisia..

CIFTA's objective is to provide a network and to ease the exchange of opinions and information between its members. Where there is a need, it also co-ordinates international activity for its members.

CIFTA plays an active role in the organisation of the "Mondial de Theatre" in Monaco every four years and organises the international festival on a set theme "Les Estivades" which takes place every three years in Marche en Famenne in Belgium.

Contact Information:

Philippe Garcia, President CIFTA
Email: presidence@cifta.org
c/o Fédération Nationale des Compagnies de Théâtre amateur et d'Animation (FNCTA)
Address: 12, rue de la Chaussée d'Antin 75 009 PARIS Cedex FRANCE

Website: http://www.cifta.org/v2/
CLT Network Associate - CORREDOR LATINOAMERICANO DE TEATRO
CLT is a new network in AITA/IATA, actively present in the southern and central area of the Americas. It covers more than one country and demonstrates a real cross-border activity over the continent of South America and even beyond.

CLT has partnering antennas in Argentina, central and south Brazil, Chile, Colombia, El Salvador and Mexico. The organisation organises yearly festivals and events in all partnering countries. On a regular basis, groups allied with CLT participate in foreign festivals.

Contact Information:

Mauro Molina – Director CLT Argentina
Address: Av Cramer 1962 Piso 11 dpto D Buenos Aires Argentina 1428
Cell: +54 9115 058 088
Email: direccion.clt.ar@gmail.com

Manuel Ortíz Ossandón – Director CLT Chile Address: Crescente Errazuirz 960 Santiago Chile 7750217 Cell: +56 995 458 929 Email: direccion.clt.cl@gmail.com Twitter: @corredorteatro

Website: https://www.corredorlatinoamericanodeteatro.com/
Facebook: https://www.facebook.com/CorredorCLT Associate 316, updated March 2021
NARA Region - NORTH AMERICAN REGIONAL ALLIANCE
NARA Members are the Members and Associates from:

Canada and the United States of America
NEATA Region - NORTH EUROPEAN AMATEUR THEATRE ALLIANCE
NEATA is the representative body for amateur theatre in the Nordic and Baltic states.

NEATA Members are the AITA/IATA Members and Associates from:

Denmark, Estonia, Faroe Islands (SGT), Finland, Iceland, Latvia, Lithuania, Norway, Sweden.

Since its inception the main aims of NEATA have been:
– to prioritise the facilitation of exchanges of amateur theatre groups and to establish networks between amateur theatre groups
– to plan and implement shared educational projects, courses, workshops, and conferences
– to establish a regular NEATA Regional Amateur Theatre Festival

Contact Information:

Sofia Wegelius – President
Finland
Email: vicepresident.sw@aitaiata.net
Phone: +358 50 502 4280

Noomi Reinert – Vice-President
Faroe Islands

Jacob Galtung-Melchior, Denmark – Secretary General

Website: https://neata.eu/
Contact us today to find out more about our Global Network for Amateur Theatre